If you are a teenager and would like to be able to make beautiful clothing like those you see on TV and in fashion magazines, these private lessons for you, a teen who are eager to learn how to make beautiful clothing that fits.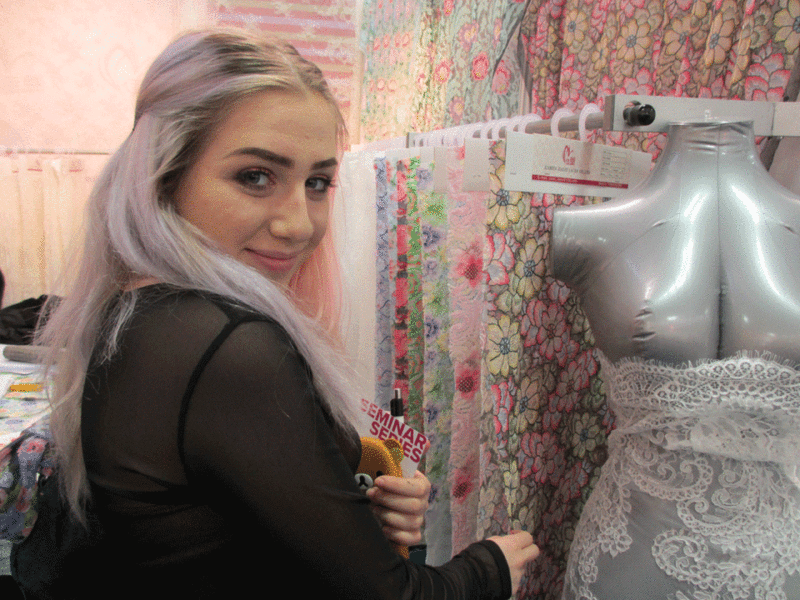 You will be learning the same techniques used in industry to make clothing that sells for thousands of dollars.
Knowing how to use color ways and wardrobe styling will help you plan and organize your personal wardrobe just as it helps designers in the industry to design lines for sale in the stores.
The picture on the right shows Shira at a recent trade show in New York City. Shira is learning high-end sewing techniques as she makes unique clothing she has designed for herself.
In your private classes you will also learn how to choose your best colors
and clothing styles

as y
ou make clothing that, until now, you have only dreamed of having.

Each session lasts three hours, the necessary time for you to absorb as much as possible that day. You may then leave with homework, typically returning after one or two weeks, depending on your schedule.
Because you have the option of choosing whatever you wish to learn, you will go home with information you can use right away. The supporting classroom-tested textbooks with their step-by-step diagrammed instructions make it possible for you to learn much of the work independently, speeding the learning process, reducing your costs.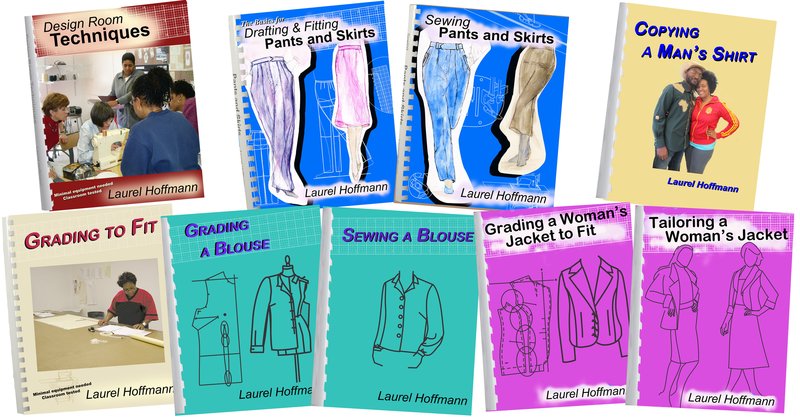 All of Laurel's books are available for sale to her private students. The lessons are taught in Laurel's studio, just north of Chestnut Hill, Philadelphia. You will need to schedule to have your time saved for you.
Hit this link for more information about the program.
##