About Us
Also check our blog for fashions and technical information.

Laurel is a board member of the Philadelphia Chapter of the Fashion Group International (FGI).


Our Mission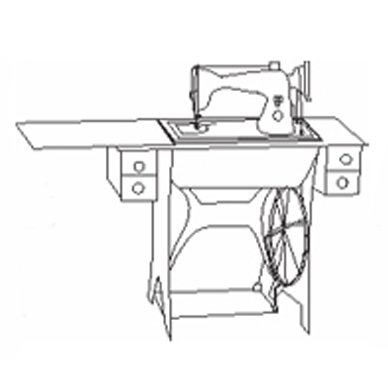 The

Contemporary Fashion Education

program's mission is to give all people:
professionals in the industry, entrepreneurs, students, and people sewing for themselves and their families;
access to the designing, drafting, and fitting procedures used in industry
to produce high-end, beautiful clothing.
Our goal is to simplify technology so it can be easily understood and used to enrich life at the village level, without undo expense or danger to the environment
as suggested by E.F.Schumacher in his book,
Small is Beautiful

,
published in 1973

.

In keeping with the Small is Beautiful concepts
,

a treadle sewing machine could be used to do the sewing in the books,

eliminating even the need for electricity.
Materials and time are also reduced. P

ersonal color analysis and wardrobe design are discussed to enable the reader to design a functional, go-anywhere wardrobe. Combining the program's designing suggestions with
the program's

drafting and sewing skills results in

a considerable reduction of the amount of time

required to produce a beautiful, functional wardrobe.
Our Purpose
is to publish high-end design room drafting and sewing procedures that enable industry, small business entrepreneurs, and people who sew for themselves and their families to produce beautiful clothing with minimal equipment, expense, and time. The books have been and continue to be tested by Laurel's students, many of whom work in the industry's designing departments or have micro-businesses.

The instructions can be used to produce patterns and sample garments for clothing that will be mass-produced, that will be custom-made, and/or that will be made for personal use. The same design room procedures can be used both in industry's design rooms and in the home. Minimal equipment is needed in either situation.
The books and all of their content, and all other materials our company produces are written, edited, printed, and published in the United States. All of Contemporary Fashion Education's books and materials have been generated by the author and is original. The author owns all rights.

Our Books


The books, with their hundreds of step-by-step instructional diagrams, enable the user to quickly understand drafting and sewing concepts, making it easy to produce highly desirable clothing that fits.
Listening carefully to her students' suggestions has resulted in
the author's continual editing, diagramming, testing, and
adding of material needed for individual students' specific fit problems.
Over the last 30 years this effort has dramatically increased both the amount of material in the books and the students' ease involved with learning the procedures. It has also reduced the time needed for the students to learn the material.
Our Author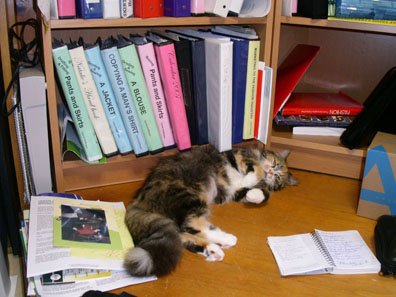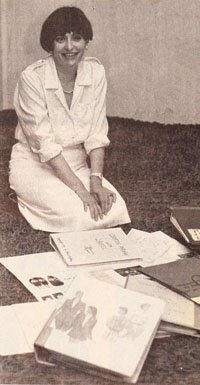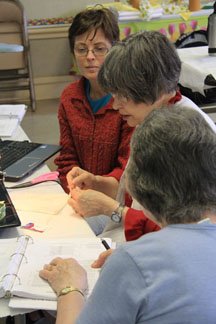 In the picture on the left Laurel is shown with some of her early work.
In the center picture the family cat lies in front of Laurel's books-in-progress.
On the right Laurel tests her material with students.
Laurel began her career in custom couture with Philadelphia's Main Line clientele. She then worked in industrial high-end bridal couture and later sportswear; drafting and grading production patterns and eventually supervising factory production. She is specialized in all phases of industrial manufacturing; including draping and design, cutting and sample making, patternmaking, grading, layouts, and factory production. She is experienced in custom color, design, and fit, and has had her own cottage industry for many years; first with domestics, now as a desktop publisher. Laurel is rated in the top 1% of the sewing teachers registered on LInkedIn. Search Laurel Hoffmann for more information.

Laurel began sewing for her family when she retired from the industry in the mid-seventies to raise her children. Well versed in home sewing techniques, she found the industrial drafting and sewing methods she had used in industry as a production patternmaker so superior she became convinced they should be made available to the general public.

Our Research

Books like Laurel has written were not possible before the advance of computer technology. The extensive illustrations would have required too much time and effort. Even with computer technology Contemporary Fashion Education's books have taken several decades to produce.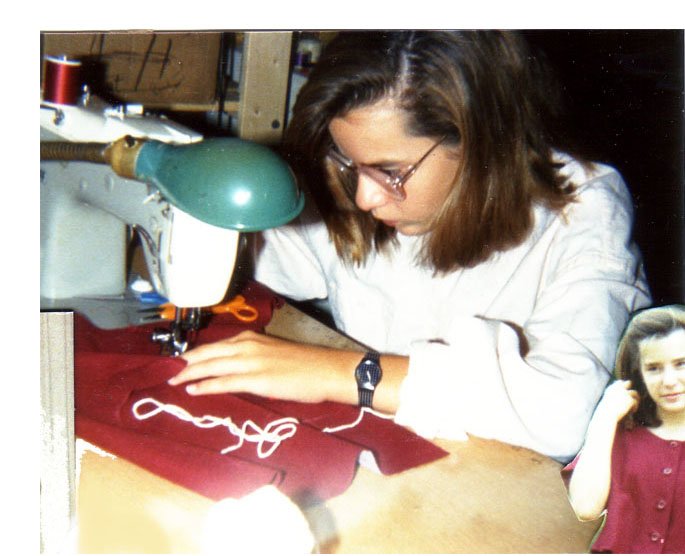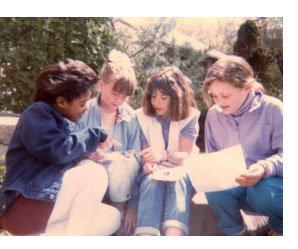 In the eighties Laurel formed the 4-H Clover Club for her daughter and her daughter's friends.

Taught industrial methods the girls completed the PA's Extension Service's ten Clothing and Textiles levels in three years.

Clothing and Textiles 4-H clubs normally take 10 years to complete the ten-level program as 4-H members are traditionally taught home sewing.

The Clover Club girls were nine and ten-years-old when they began the program. They had just turned twelve and thirteen when they finished the PA's Extension Service's final level ten with perfect scores.

Laurel found the children had no problem sewing on 1/4 inch seam allowances, used in industry when sewing collars, lapels, and other tight curves, although she had been told they would not be able to do so. They also set fly zippers, bound buttonholes (Rochelle is shown setting bound buttonholes), and other technically difficult sewing procedures without any problem. The Clover Club proved to Laurel's satisfaction that industrial methods are easier for children to learn, then are the home sewing methods traditionally taught children.
Laurel's success with teaching children resulting in her being asked to teach sewing to college fashion students. She developed the introductory sewing course she had been asked to teach. She also wrote and developed a cap-stone senior level sewing course. Five years later she moved over into Continuing Professional Education. She then developed a certificate program for her adult students that she supported with the materials she wrote over the next 20 years. Her materials eventually became the textbooks that support the Contemporary Fashion Education program.