Contact Us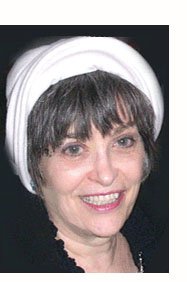 Please let me hear from you. I would like to know your stories, how you found us, what information you might like us to provide, how our information has helped you, and anything else you would like to tell or ask me.

If you would like to receive my e-mail blasts, please fill in the form below. I send out very few blasts, maybe three or four a year.

If you would like to talk with me, please call me at 215 884 7065. If for some reason I'm not at my desk, please leave your phone number and when it would be best for me to call you. I will call.
If you wish to write, my company's address is Contemporary Fashion Education, Inc. Box 74, Oreland, PA.

You may like to read some of the posts on our blog .
If you would like to be notified of new posts on our blog, add your e-mail on the right at the top of the most recent post.
Laurel